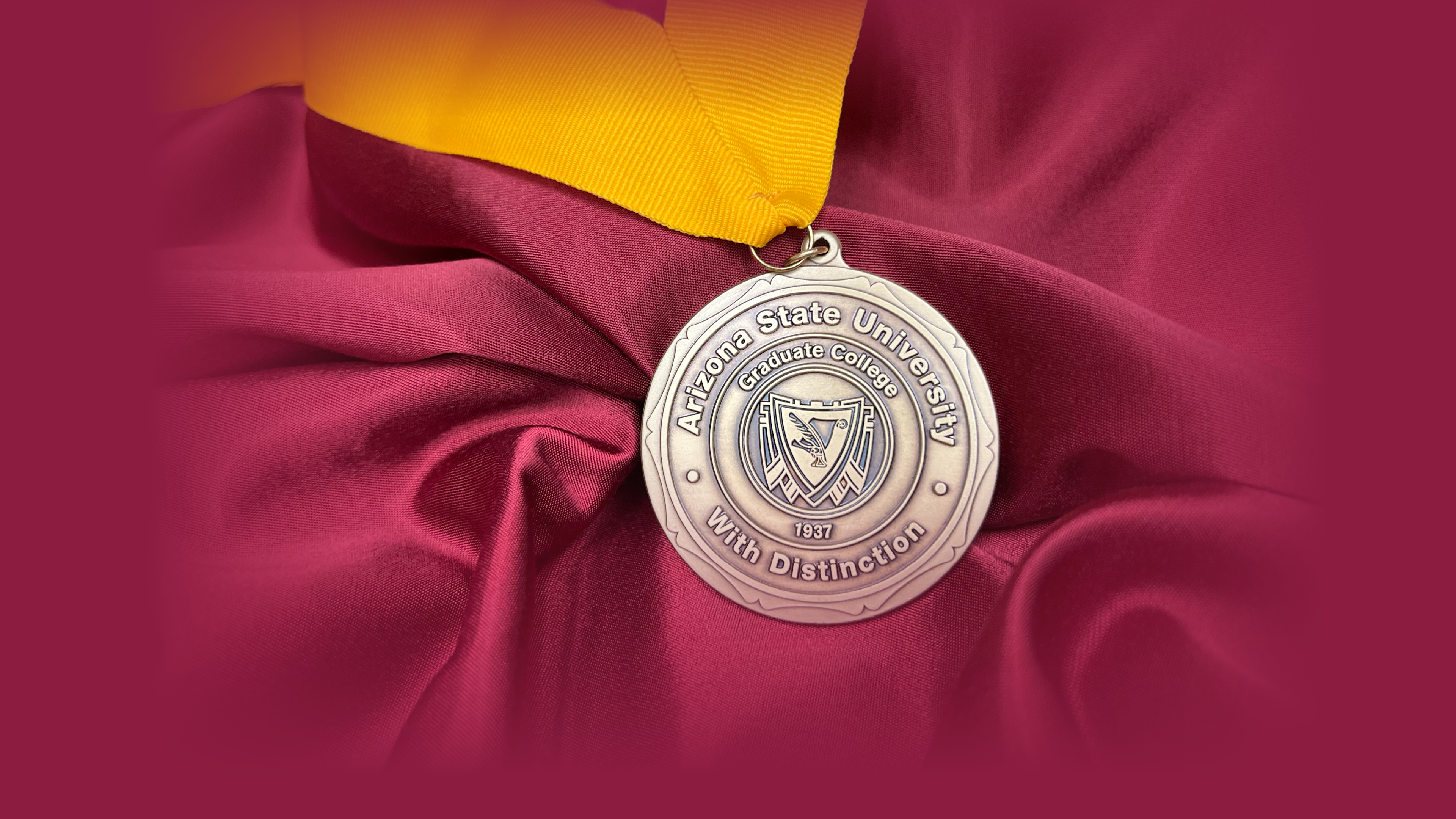 Five spring grads received the Master's With Distinction Medallion
The Graduate College proudly celebrates the class of 2023! 🎓 These grad profiles highlight students who received a Master's With Distinction Medallion for graduating with a cumulative 4.0 GPA. Read more about these exceptional grads and their contributions to the ASU community.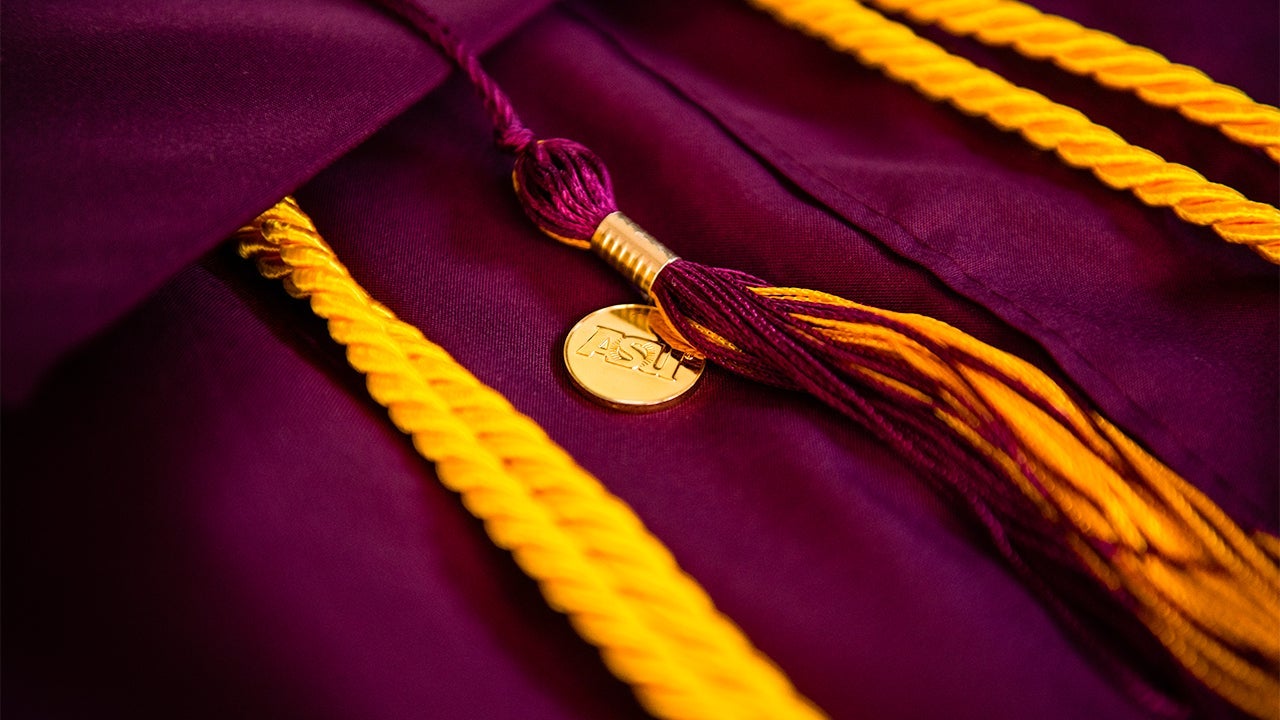 Online Grad Fair provides discounts on graduation packages
No matter where you are when you finally turn your tassel, you should feel proud of your incredible achievement.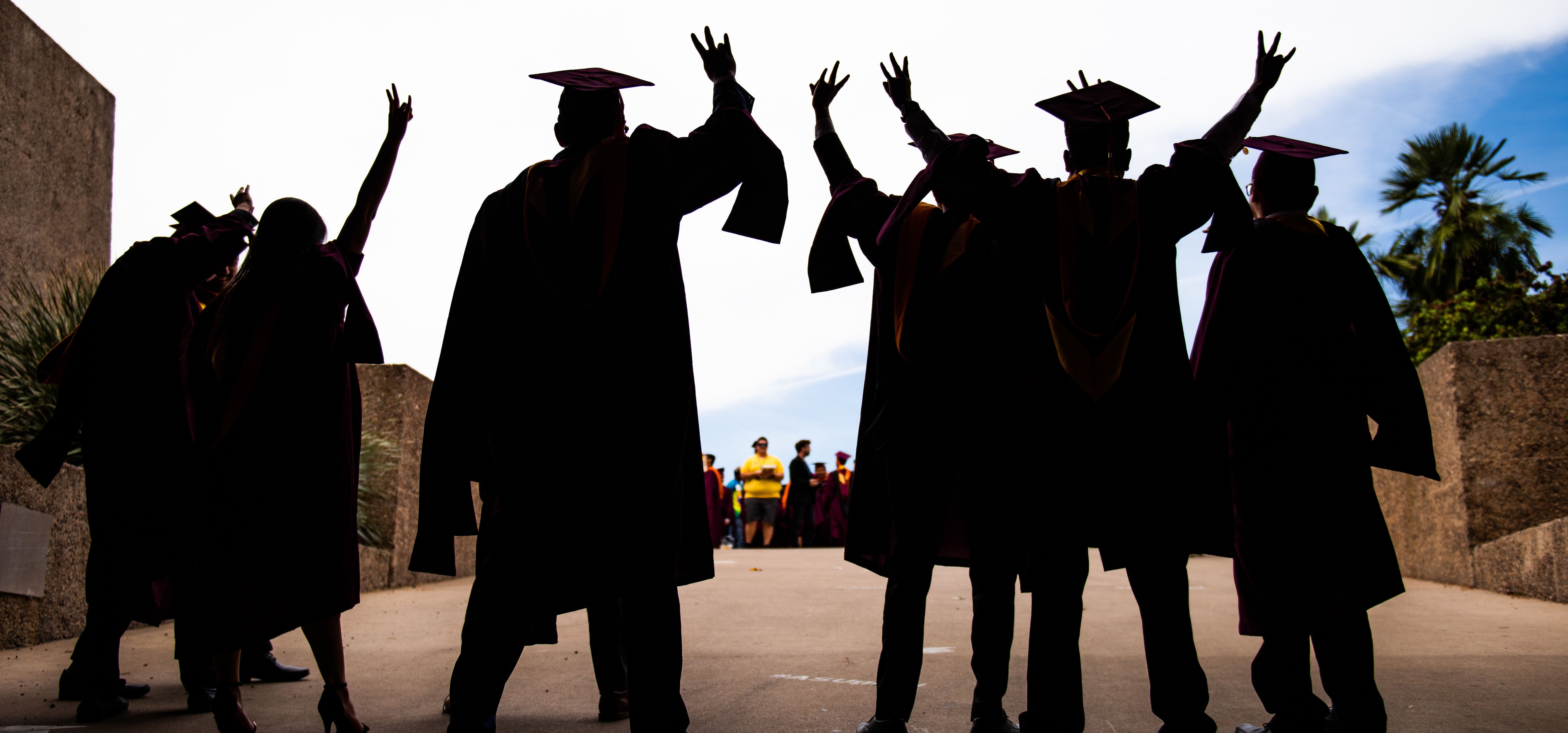 ASU's spring 2020 commencement ceremony goes virtual
Due to the continued spread of the COVID-19 virus and the public health recommendations that come with it, Arizona State University will be celebrating the 2020 Spring commencement with its graduates in a virtual ceremony. The format may be different, but our enthusiasm for the celebration of the achievements of our students has never been more inspired. We encourage you to join us in honoring ASU graduate and undergraduate students during the week of May 11.