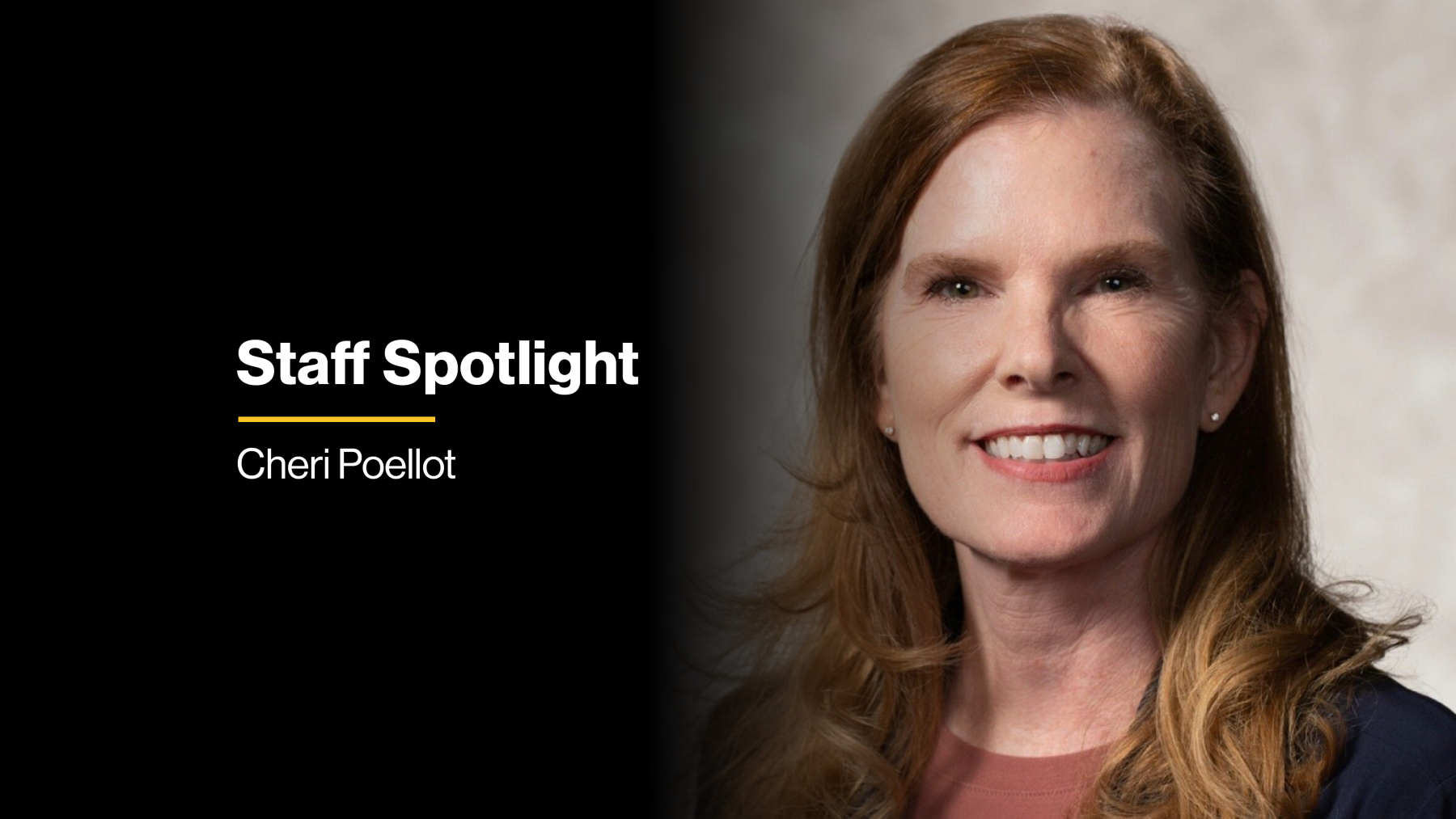 Staff Spotlight: Cheri Poellot
Name: 
Cheri Poellot
Department: 
Graduate Support
Title:
Graduate Support Coordinator, Senior
---
My name is Cheri Poellot and I am the newest member of the graduate support team at the Graduate College. I hold communications and higher education administration degrees and have over ten years of experience in graduate education. I have been lucky to have built a resume of work that has given me a broad understanding of the entire student lifecycle in higher education — from student recruitment to graduation. In addition, I have accumulated professional experience in marketing/public relations, project management, data analysis and business administration.
I began working for ASU in March 2023 and hope to use my previous experience to benefit the Graduate College and support staff in the academic units. My short-term goals are to grow my understanding of the policies and procedures related to the student's plan of study (iPOS) and how to use available data to inform decisions. I value customer service and am working to develop trusted relationships with the graduate support staff and provide training on business processes and best practices for student academic success.
Shortly after arriving at ASU, I was invited to join the IDEA committee and have enjoyed exploring how the Graduate College supports diversity and inclusion initiatives. Having an engaging and welcoming culture begins with individual responsibility. I am dedicated to reflecting on my interactions, educating myself on the perspective of others and promoting these social ideals.
I am working on several projects intended to improve customer service and communications business processes, identify and support at-risk students, and provide better data and analytics for graduate student support. We continuously seek opportunities to improve our resources and tools to effectively enhance ASU graduate students' academic experiences and outcomes. I have much to learn, but I am excited about how I can impact graduate student success at ASU.
Edited by Marjani Hawkins