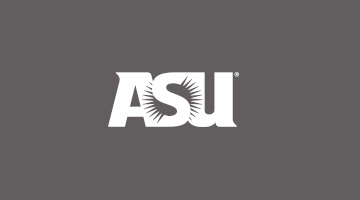 ASU's Watts College launches Master of Social Work degree program in Yuma
Arizona State University's School of Social Work will offer a first-of-its-kind graduate program in Yuma, Arizona, that focuses on issues along the U.S.-Mexico border. Starting next summer, students can earn a master's degree in social work with instruction through ASU's Watts College of Public Service and Community Solutions.
Applications are now being received and will be reviewed until the first cohort of 30 students is welcomed for the 12-month course of study. 
"Yuma is a critical region of Arizona, and we have always enjoyed great support for the work we do there," said Jonathan Koppell, dean of the Watts College. "This new Master of Social Work program builds on the undergraduate social work programs presently offered on the Arizona Western College campus and continues our collaboration to serve the communities of southwestern Arizona."'
James Herbert Williams, director of ASU's School of Social Work within the Watts College, said the new program will provide those living and working in areas along the Colorado River an opportunity to earn a graduate degree in their own community that's tailored to address specific issues and populations of the region.
"We train students to be social work practitioners with an understanding and respect for the unique social and cultural diversity of the Southwest," Williams said. "Developing a graduate program that prepares students to practice in the borderlands advances this mission while strengthening the workforce in Yuma."
The program will be open to all students who achieved at least a 3.2 grade-point average while receiving a bachelor of social work degree within the past six years from a program accredited by the Council on Social Work Education.
Courses will be taught on the campus of Arizona Western College in Yuma.
The new degree offering comes in response to a request from several graduates of Northern Arizona University's Bachelor of Social Work program in Yuma who were seeking an in-person Master of Social Work program near them. The 12-month program in Yuma is unique in its design to build on the program developed by NAU to prepare social workers for practice near the U.S.-Mexico border.
ASU's School of Social Work is working with community organizations, schools, hospitals and nonprofits to develop partnerships and internship placements for students. Interns provide volunteer hours and get vital on-the-job training in social service agencies.