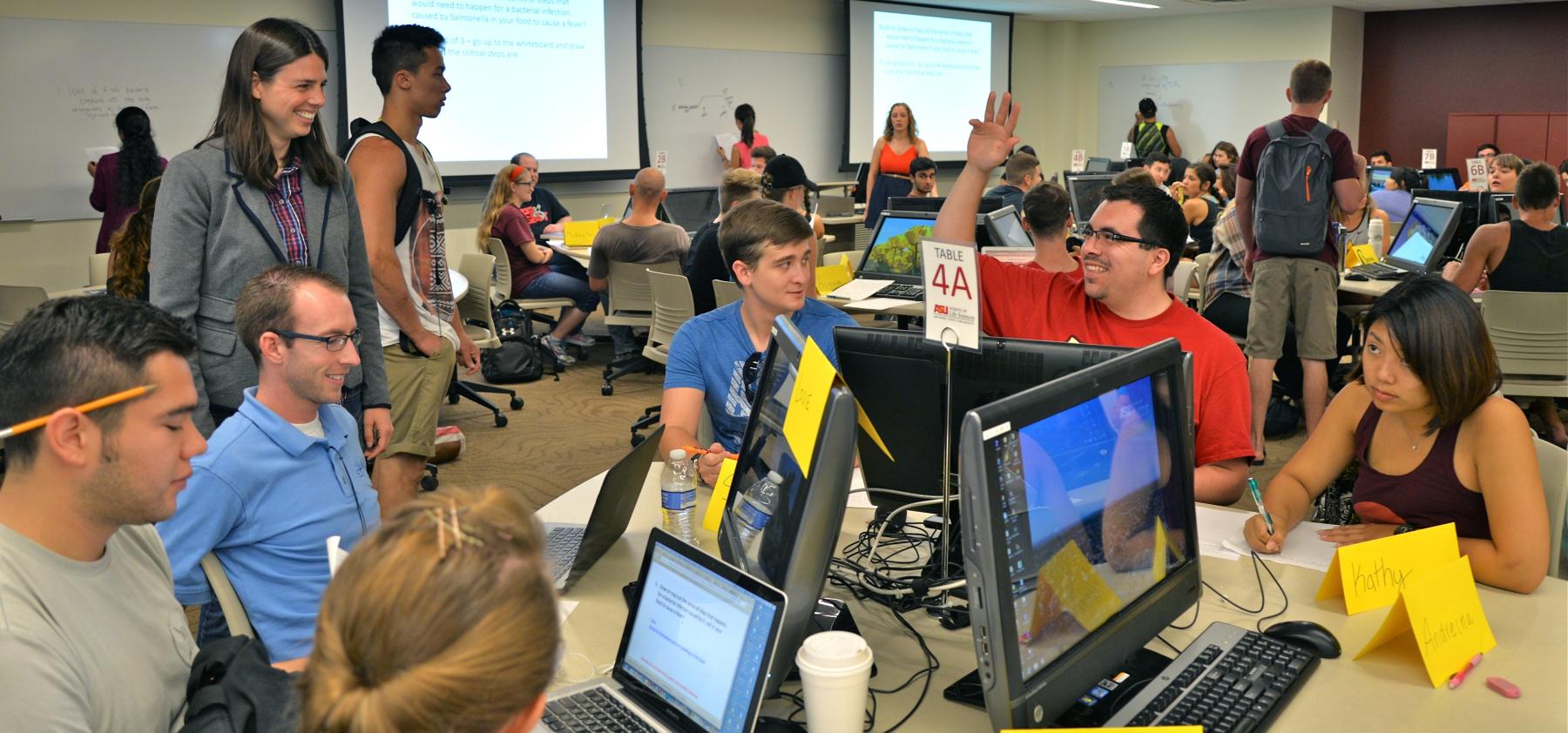 The academic job interview: Three do's and don'ts when preparing for a teaching demonstration
By Barbi Honeycutt
Most faculty job interviews include a research presentation and a teaching demonstration as part of the on-campus interview process. Postdoctoral scholars are experts in research. They know how to design experiments, test ideas and hypotheses, and analyze the findings. But while a postdoc may feel confident and prepared for a research presentation, the same person may not feel as prepared for the teaching demonstration.
This is especially true if the academic institution has not provided opportunities to gain teaching experience in graduate school or during your postdoc appointment.
This article explores three tips to consider in preparing for your teaching demonstration to feel confident and ready to ace this part of the interview!
First, what is the teaching demonstration?
There are two main types of teaching demonstrations: the "in class" demonstration and the "open" demonstration. If asked to give an "in class" demonstration, the postdoc will be the guest lecturer for students in an actual course and will teach in their classroom. The topic will most likely relate to the course material and fit into the course syllabus.
In an "open" demonstration, the postdoc will be teaching to a mixed audience that may include undergraduate and graduate students, postdocs, faculty, staff and campus leaders. The audience will have been uniquely invited and have volunteered to attend. The topic will most likely relate to the postdoc's research or a course they would likely teach in that department. The "classroom" will probably be a conference room.
There are pros and cons to both formats and every department will do things differently. Make sure to know the type of teaching demonstration expected and learn as much as possible about the audience before the campus visit.
Here are a few ideas to consider in preparing a teaching demonstration.
Three do's and don't when preparing for a teaching demonstration:
1. Do teach. Don't give a presentation.
Search committees want to see how faculty candidates facilitate students' learning. Teaching is about organizing complex information and helping students make sense of it. Two common mistakes are to give a presentation about how to teach or to try to impress the audience/students with a breath-taking breadth of knowledge about the topic. In a winning teaching demonstration, the presenter will shift the focus from themselves and demonstrate their skill of knowing how to create an environment where the audience/students feel comfortable, engaged and ready to learn.
2. Do engage the audience. Don't just lecture.
Search committees want to see how you connect with and engage students. Unlike a presentation, a teaching demonstration should be more of a dialog; if a postdoc is delivering a lecture they could give without any students in the room, they need to re-think the approach. Don't talk "at" students the whole time. Talk "with" students, and give them time to talk with each other. The teaching demonstration is different than teaching a course because it's a one-time event. The "teacher" most likely will not know any of the students and have to figure out how to establish rapport while also demonstrating how effectively they teach.
3. Do use an active learning strategy. But, don't do something you've never done before.
In planning a teaching session, integrate at least one active learning strategy to engage students. However, this is not the time to experiment with an entirely new teaching strategy. It is hard to feel or demonstrate confidence if the outcome is unknowable, so it is important to use a teaching strategy previously tried in a classroom, or with a group of friends and colleagues. The goal is to provide guided active participation by conveying confidence and authority, and not to suggest things in the classroom will be out of control under your leadership.
Final Tips:
Remember, an invitation to teach at a campus is an admission of status on the final list of candidates. Getting this invitation is a cause for celebration! The search committee members have chosen a select group of postdocs they feel have the capacity to be a good fit for their department. They have invested time and resources and they want to cement a relationship.
Be authentic. Show them who you are as a teacher and what kind of colleague you will be.
For more tips to help prepare for a successful teaching demonstration and a list of questions to ask before visiting the campus, visit BarbiHoneycutt.com.
Republished with permission from Barbi Honeycutt, PhD. Dr. Honeycutt is a teaching and learning consultant in higher education. She is a speaker, scholar and author. Honeycutt teaches online professional development courses, facilitates in-person workshops and creates resources to help higher education professionals increase student engagement and improve learning. Learn more at barbihoneycutt.com.