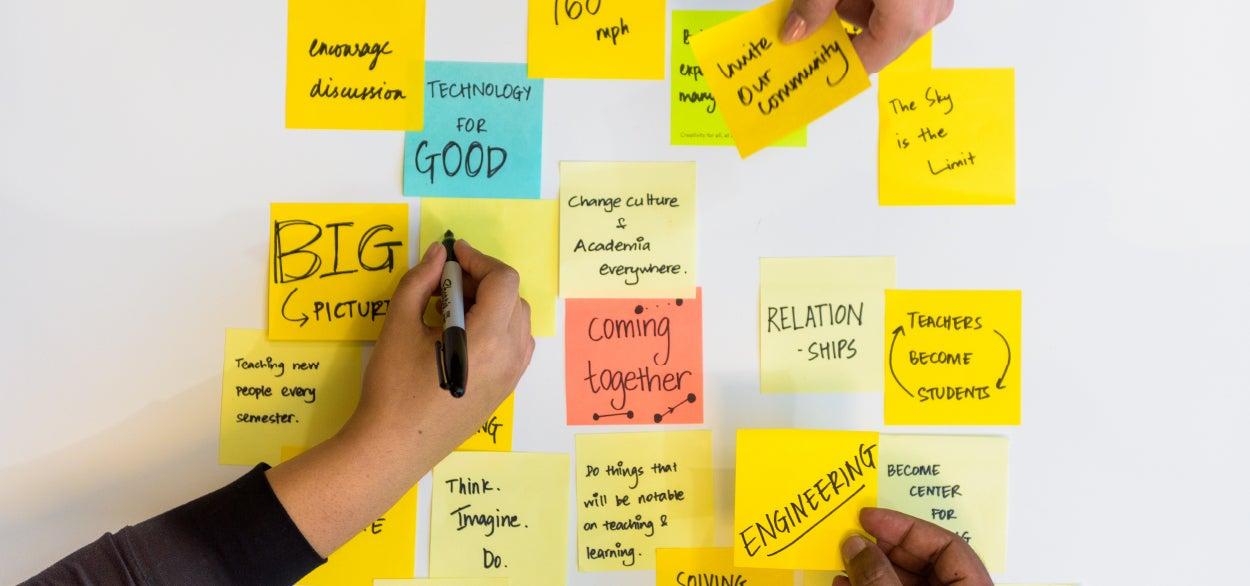 Apply for a University Innovation Fellowship Today!
ASU's Office of Applied Innovation is searching for ambitious and motivated graduate students to apply for the University Innovation Fellowship. 
One of the most prestigious fellowships on campus, this position is designed to engage entrepreneurial, interdisciplinary leaders in "generating and advancing big ideas that can transform higher education institutions and the communities they serve."
During a 13 month period, University Innovation Fellows design their own initiatives in response to pressing issues, all while developing a diverse portfolio and network. 
Throughout the years, innovation fellows have developed impactful projects that have led ASU to become the #1 school in the country for innovation. You can read about past projects on the Office of University Initiatives blog.
Benefits of this fellowship not only include connecting with a diverse network and creating a professional project portfolio. University Innovation Fellows also receive a competitive salary of $55,000-$75,000 and additional university benefits such as health insurance, generous vacation and sick leave, paid holidays and reduced tuition. 
If you have a passion for improving the well-being of communities and expanding access to educational and economic opportunity, this fellowship could be right for you. 
Qualifications:
Authorized to work in the United States

Able to commit for the entire duration of the program from August 9, 2021 – September 2, 2022.

Completed any graduate program within the last 7 years or graduating in Spring 2021
According to the Office of Applied Innovation, successful candidates are those with outstanding written and verbal communication skills; creative problem-solving skills, learning agility and ability to adapt to change; the capacity to perform in a fast-paced environment; and experience identifying problems and designing and launching related initiatives, among other things. 
If you meet these qualifications and are eager to make an impact at ASU and beyond, apply for the University Innovation Fellowship today! 
Applications are due March 29 by 11:59 p.m. 
To learn more about the University Innovation Fellowship, please visit the fellowship information page.  
For questions, please email appliedinnovation@asu.edu.