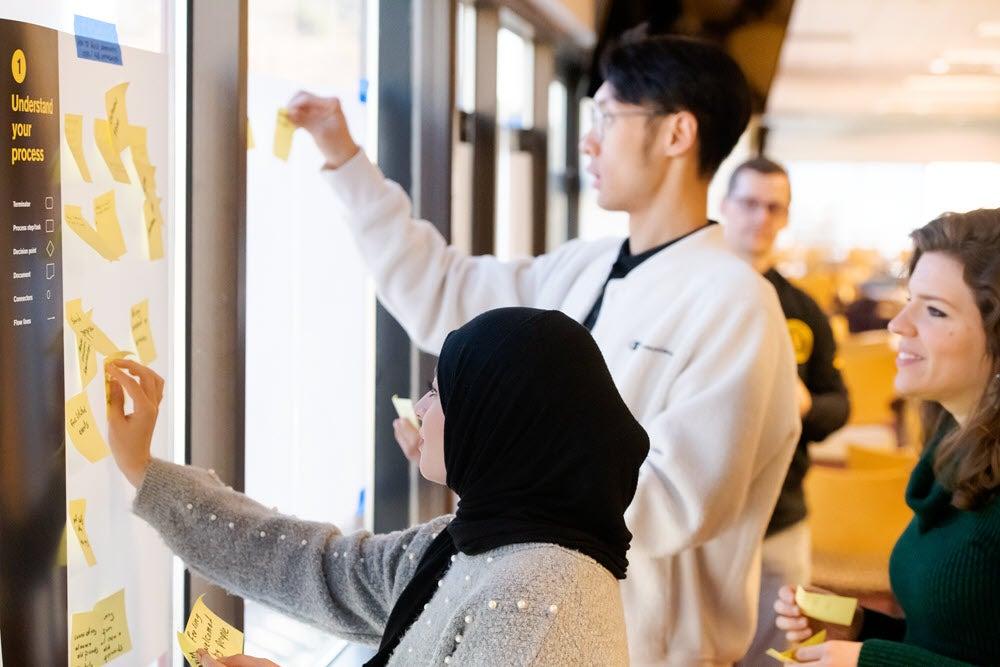 ASU announces free events for Innovation Week and Innovation Quarter
While some universities may be closing for winter break, ASU will be filled with programming designed to keep students, families, and the entire ASU community engaged and connected. 
ASU is proud to announce two special events: Innovation Week, a week-long event featuring sessions that challenge attendees to think about ideas and find opportunities to collaborate with others to find solutions, will be taking place December 7-11. Innovation Quarter will continue through January 8, diving into intriguing topics and creative projects that explore new ideas, build connections and enhance valuable professional skills.
ASU will be hosting over 200 individual free events and sessions to attend during Innovation Quarter, including 35 sessions that can be attended self-paced at any time. Attendees also can earn Learning Outcome Badges for display on social media as they complete sessions based on specific learning outcomes. A full list of sessions can be found at https://innovation.asu.edu/ and sessions are updated daily. Check individual events for registration requirements.