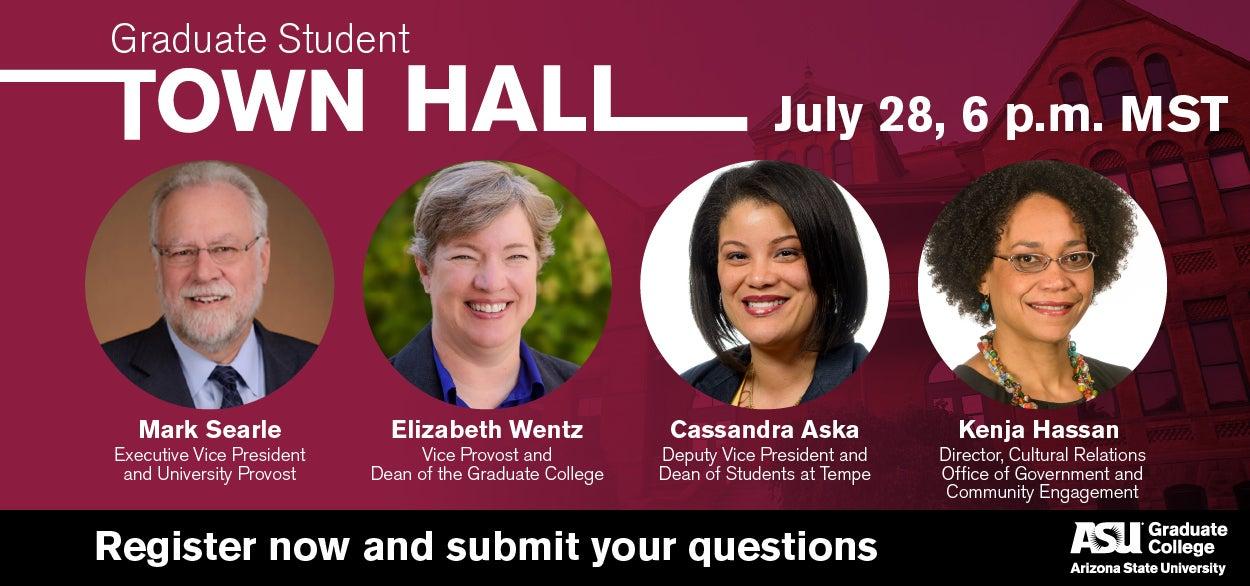 ASU Graduate College to host Graduate Student Town Hall
Join the ASU Graduate College for a special virtual town hall welcome event for graduate students on Tuesday, July 28, at 6 p.m. MST. Our panel will address questions from graduate students regarding the outlook for the upcoming academic year. It's also your chance to meet with the newly appointed Vice Provost and Dean of the Graduate College, Elizabeth Wentz. 
The panelists include Mark Searle, Executive Vice President and University Provost, Elizabeth Wentz, Vice Provost and Dean of the Graduate College, and Cassandra Aska, Deputy Vice President and Dean of Students at Tempe.
Don't miss this chance to hear directly from ASU leaders and submit your questions to be answered!  Your questions will help us shape the agenda for the event. Questions must be submitted by Thursday, July 23. 
We look forward to coming together as a community on July 28!