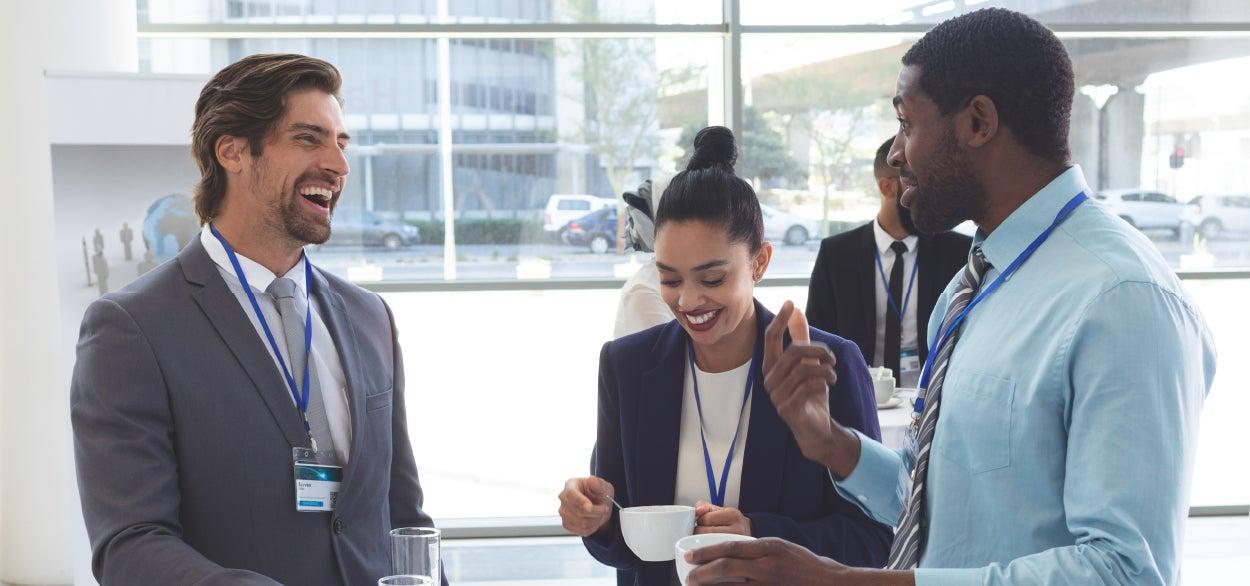 Even introverted graduate students can learn to build professional networks in PFx workshop
Preparing Future Faculty and Scholars (PFx), a course designed to help doctoral and MFA students and postdoctoral fellows transition successfully to employment in academic and nonacademic fields, kicked off its 2020 Spring events with the Academic Introvert, No More: Building Authentic Professional Relationships workshop on Friday, February 21, 2020.
The workshop, led by Annie Maxfield, Director, Graduate Center & Professional Development, University of Texas, Austin, and Renee Klug, Senior University International Educator, ASU Office of the University Provost offered an easy framework for building beneficial professional relationships.
Maxfield began by reminding participants that as ASU graduate students, they are uniquely positioned to have access to a variety of networks. Further explained Maxfield, "it is within your control to determine where, how, and with whom you want to spend your energy connecting." Networking is a relationship building skill that you will continue to "learn and practice" throughout your career.
"You are a resource," said Maxfield "and others want to connect with you just as much you want to connect with them." Practicing Maxfield's four-step process will help you develop successful professional networks:
create a good first impression
 ask informed questions
find something you have in common
create a reason to follow-up
Klug explained that this four-step process may be tricky when you don't know how to read someone's facial expressions or body language, or if you come from a different cultural setting. However, recognizing and addressing these potentially awkward moments will help you become better cross-cultural communicators.
When approaching the four-step framework, one of the best ways to begin is to prepare the story that you want to tell others. Determine in advance what you want others to know about you and how you want to frame it. Consider not only what's cool about your research or interesting about your field, but also what's interesting about you as an individual. For example, consider what you might discuss about your hobbies, favorite cuisine, something that you recently enjoyed reading, etc. These topics can give you a way to enter a conversation or steer it in a sustainable, friendly direction. They can also give you a reason to follow up.
Don't miss upcoming PFx spring workshop, "Developing Your Teaching Portfolio" and the annual "Professional Etiquette Dinner," which will help you learn to navigate professional-social situations that are often an integral part of career development.
Learn more about PFx and register for upcoming workshops on our website.