A warm welcome: How food brings comfort and connection
Dean Libby Wentz talks about food as a form of welcome, celebration and even a way to achieve balance. She shares what she eats to stay focused during the busy semester and how you can incorporate stabilizing foods into your routine!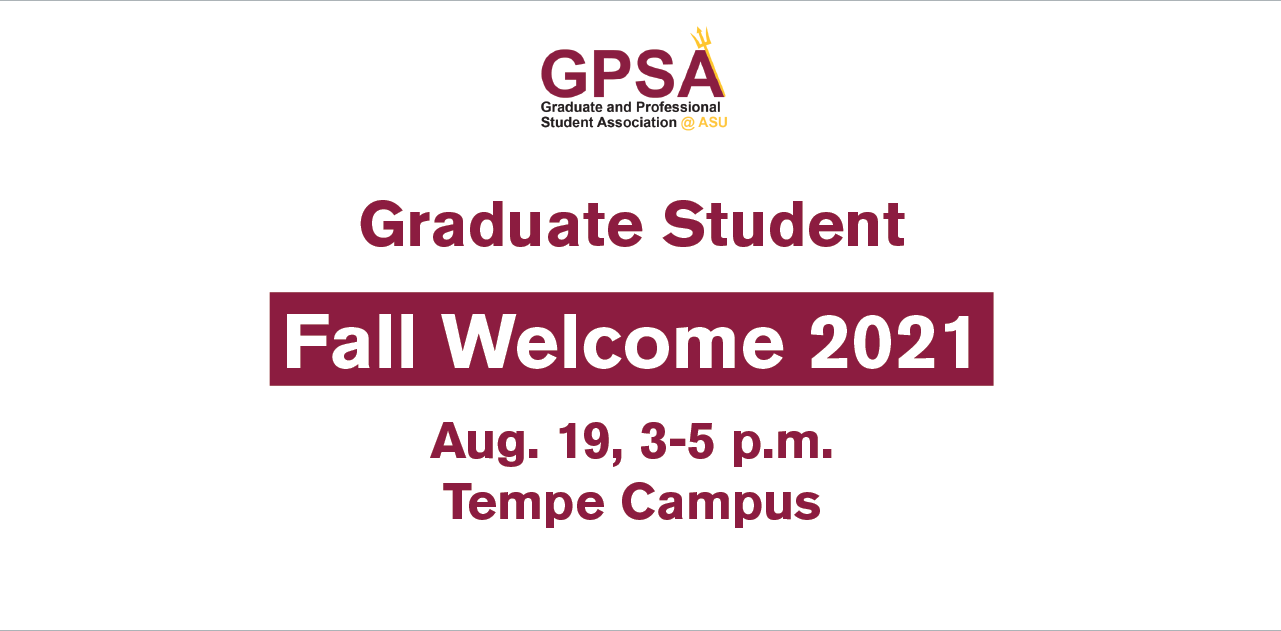 GPSA Graduate Student Fall Welcome 2021
Gear up for the upcoming semester with the Graduate and Professional Student Association's marquee event for all incoming and current graduate students.  
GPSA's Fall Welcome 2021 will take place on August 19, 2021 from 3 to 5 p.m. on the Tempe campus, Student Pavilion, Senita Ballroom.