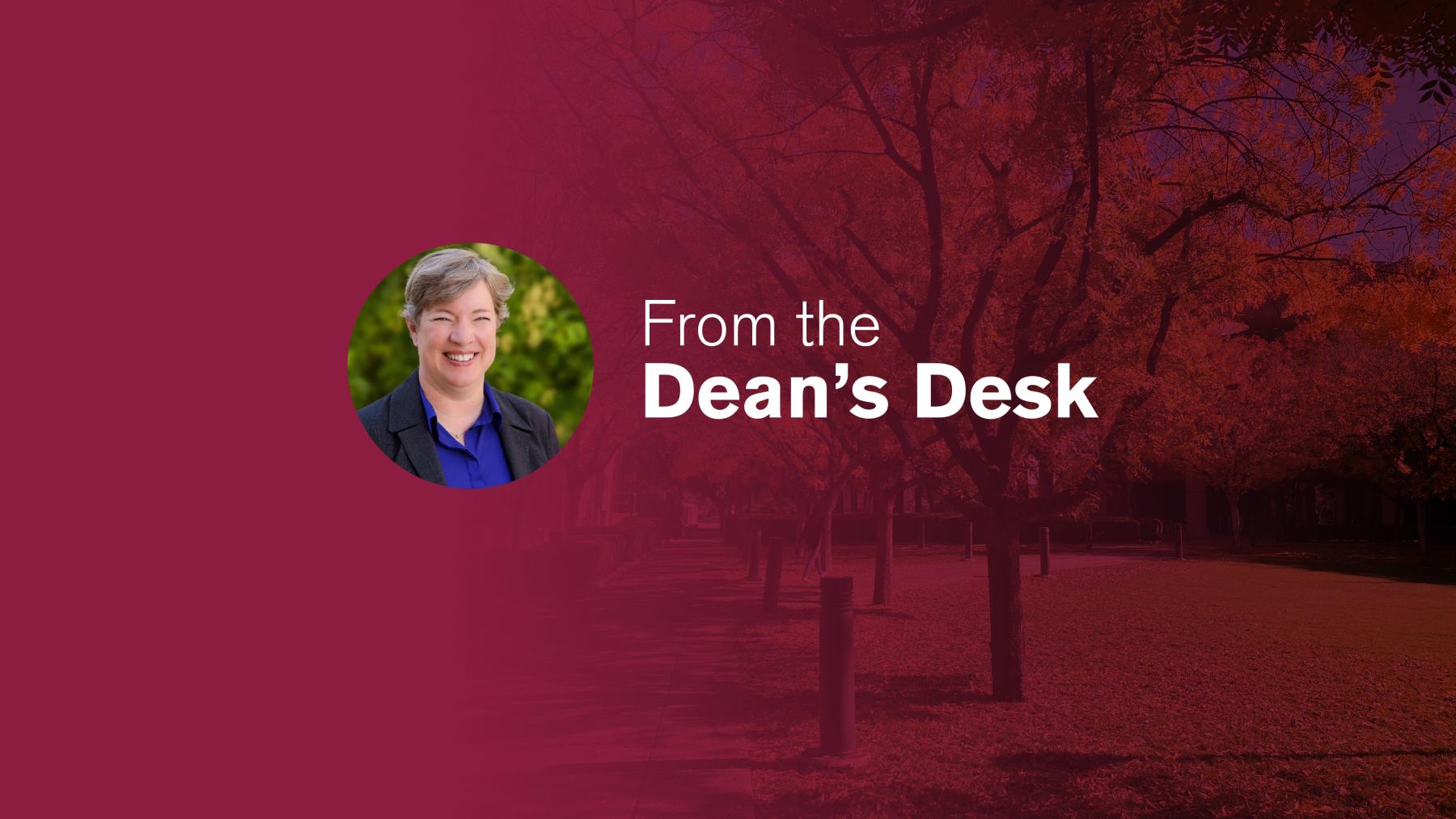 Learning how to say the right thing at the right time
Once upon a time—a long time ago—I was sitting among some friends and acquaintances when  a heated discussion around race and antisemitism broke out. The conversation made me incredibly uncomfortable—and I didn't know how to help redirect the conversation. I was unhappy—and so were my Jewish friends. One of them later asked me, "Why didn't you speak up?" I felt ashamed that I didn't say anything but the honest answer was that I was afraid and I didn't know how to speak up.
I've thought about this experience a lot recently as I've read news stories about graduate students who are being harassed or who don't feel heard by those in positions of power. How do we prepare ourselves to speak up for those who need us when it counts? 
Since that day, I've tried to overcome my fear of saying the wrong thing to become someone who says the right thing at the right time. If you struggle with this like I do but want to change, research provides us with some tools for learning how to speak up—whether it is to support yourself or someone else.
Most of the research talks about how speaking up in potentially threatening situations is scary. It's called "social threat," which is that awful, uncomfortable feeling we experience in stressful situations. And if you do like I did, and chose not to speak up, you are likely to ruminate and worry for a long time afterward, resulting in even more stress. We choose not to speak up for many reasons, including perceived threats, differential power dynamics, physical threats, fear about consequences, insecurity, uncertainty, etc. So what can you do?
Practice during non-threatening conversations
The first thing I started to do is to practice speaking up on less controversial subjects and in less or non-threatening situations. I don't consider myself an extrovert or outgoing, so this was hard at first. For example, I started to ask questions when my department had out-of-town visitors—and I would "lean in" in seminars rather than just sit back and listen. It was hard because I worried that my question would sound stupid but eventually, people would just say "good question" and that just boosted my confidence, making it easier to speak up more often.
Role play
The second step to teaching yourself how to speak up is to practice in smaller group settings – maybe even work with a few friends to act out scenarios to practice. You can make up difficult scenarios and role play them. There are internet resources to get you started on this—I found too many of them to list.
If you can't say it in public, say it in private
Lastly, when in doubt about your ability to say something in the moment, speak up privately but still do it especially when a situation truly warrants it. This is especially true for cases around sexual violence and misconduct and comments on racial, gender and other forms of discrimination. 
Educate yourself
There are resources at ASU where you can learn more about what you can do as a student to be more aware and more vocal.
If your concerns involve discrimination based on sex, sexual harassment, which includes acts of sexual violence, is a form of sex discrimination prohibited by Title IX. Visit ASU's

Sexual Violence Prevention website

for resources and reporting instructions, 

ASU recently asked that all grad students take the Everfi Sexual Violence prevention course which is a good tool.  It explains all forms of sexual violence (including harassment, exploitation and intimidation,  partner-to-partner violence, etc.) 

If you are a student and have any concern that you or someone else is experiencing discrimination and/or being mistreated,whether by another student or by an employee of ASU, please reach out to the

Office of Student Rights and Responsibilities

in the Student Advocacy Office of the Dean of Students' Office located at your campus.
 The resources above apply to students, staff and faculty. 
Elizabeth A. Wentz