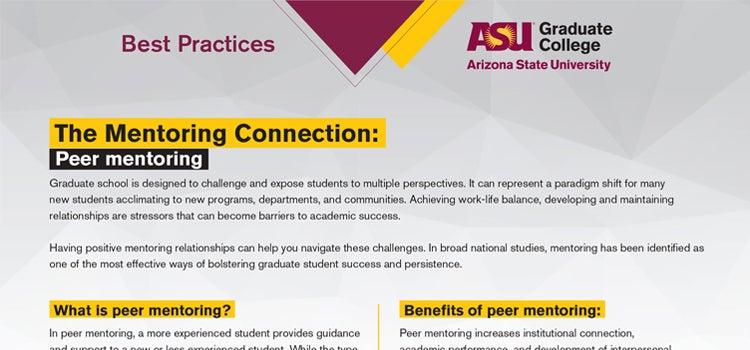 The Mentoring Connection: Peer mentoring
Graduate school can represent a paradigm shift for many new students acclimating to new programs, departments, and communities. Achieving work-life balance, developing and maintaining relationships are stressors that can become barriers to academic success. 
Having positive mentoring relationships can help you navigate these challenges. In broad national studies, mentoring has been identified as one of the most effective ways of bolstering graduate student success and persistence.
Take a look at these tips for developing successful peer mentoring connections.