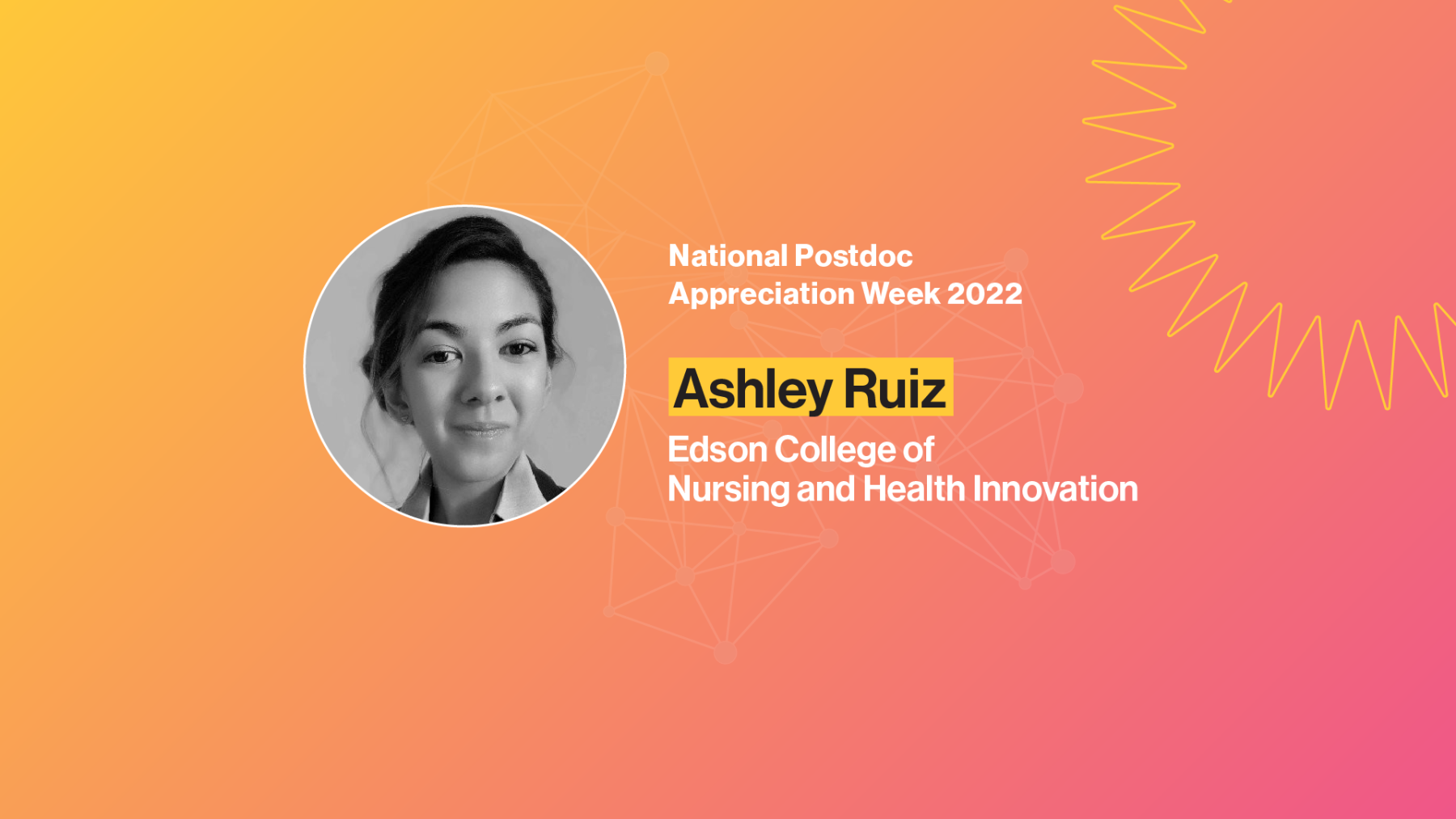 Postdoc Profile: Ashley Ruiz
National Postdoc Appreciation Week (NPAW) celebrates the significant contributions postdocs make to research and discovery, both university and nationwide. This Postdoc Profile is a part of a series to commemorate NPAW which takes place from September 15 to 23, 2022. 
---
Q: What is your name?
Ashley Ruiz 
Q: Where are you from?
Fairfax, Virginia
Q: Where do you work at ASU?
Edson College of Nursing and Health Innovation
Q: Where did you earn your doctorate?
PhD in Nursing, University of Wisconsin Milwaukee
Q: What does your research focus on?
The research I am focusing on examines the healthcare response to Black and Indigenous women's experiences of sexual assault. Specifically, the research I am continuing examines interactions in healthcare that cause secondary victimization (re-traumatization) to survivors of sexual assault.
Q: Can you tell us a little bit about yourself?
My partner and I are appreciating the sun in Arizona after relocating from Wisconsin, with our two runt cats.
Q: What are your career goals? 
I hope to attain a tenure position here at ASU.