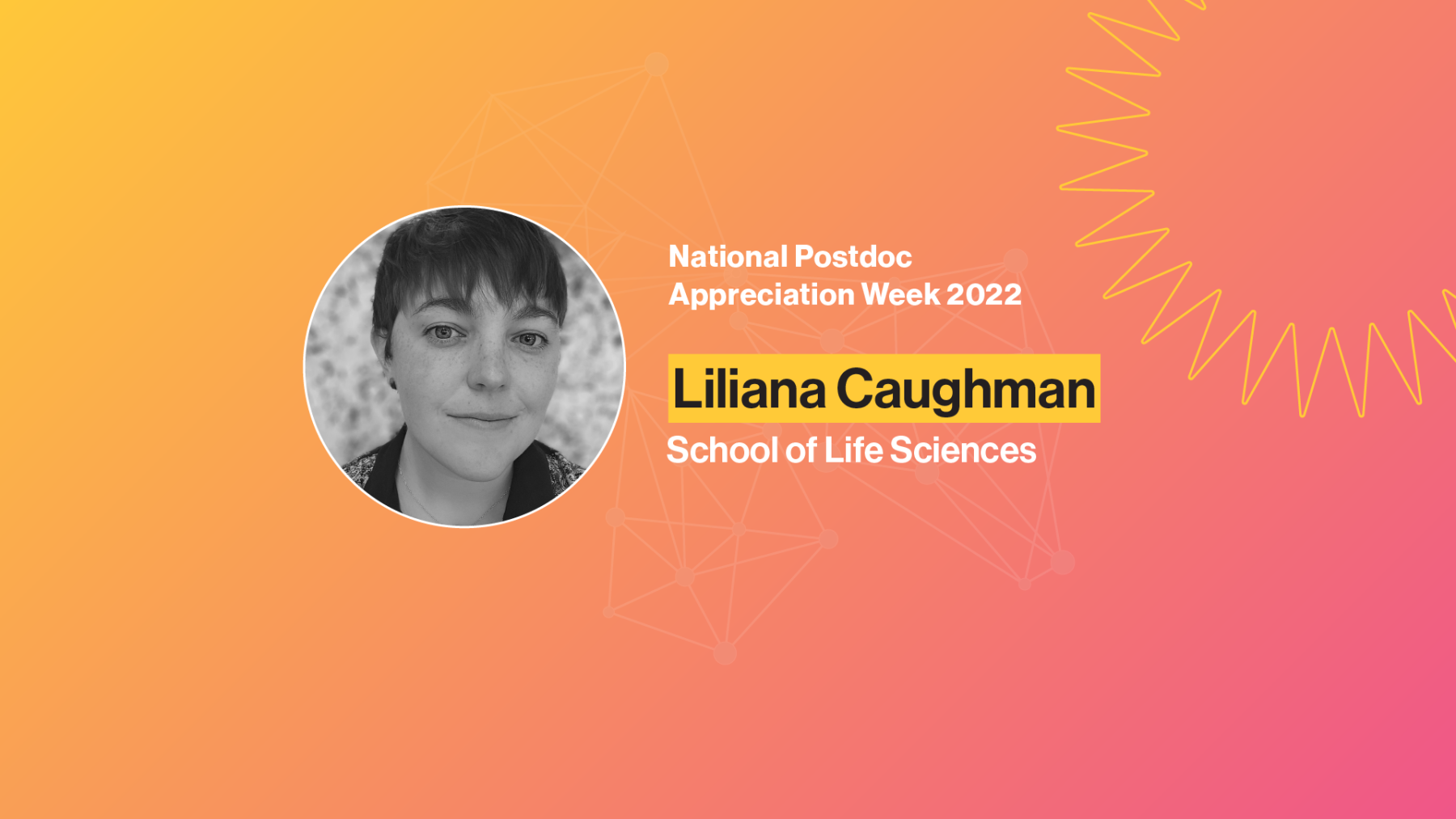 Postdoc Profile: Liliana Caughman
National Postdoc Appreciation Week (NPAW) celebrates the significant contributions postdocs make to research and discovery, both university and nationwide. This Postdoc Profile is a part of a series to commemorate NPAW which takes place from September 15 to 23, 2022. 
---
Q: What is your name?
Liliana Caughman
Q: Where are you from?
Los Angeles, CA 
Q: Where do you work at ASU?
School of Life Sciences
Q: Where did you earn your doctorate?
PhD, Earth, Environment and Society, Portland State University
Q: What does your research focus on?
I am a Postdoctoral Researcher, working with the Earth Systems Science for the Anthropocene (ESSA) network at Arizona State University. My research focuses on how processes relate to outcomes, specifically in collaborative and community-based urban transformation and climate justice initiatives.
Q: Can you tell us a little bit about yourself?
Outside of work, I enjoy spending time outdoors exploring the world with my spouse and son, as well as cooking and eating Puerto Rican food as a way to connect with my culture and ancestors.
Q: What are your career goals? 
Working to become a tenure-track assistant professor.