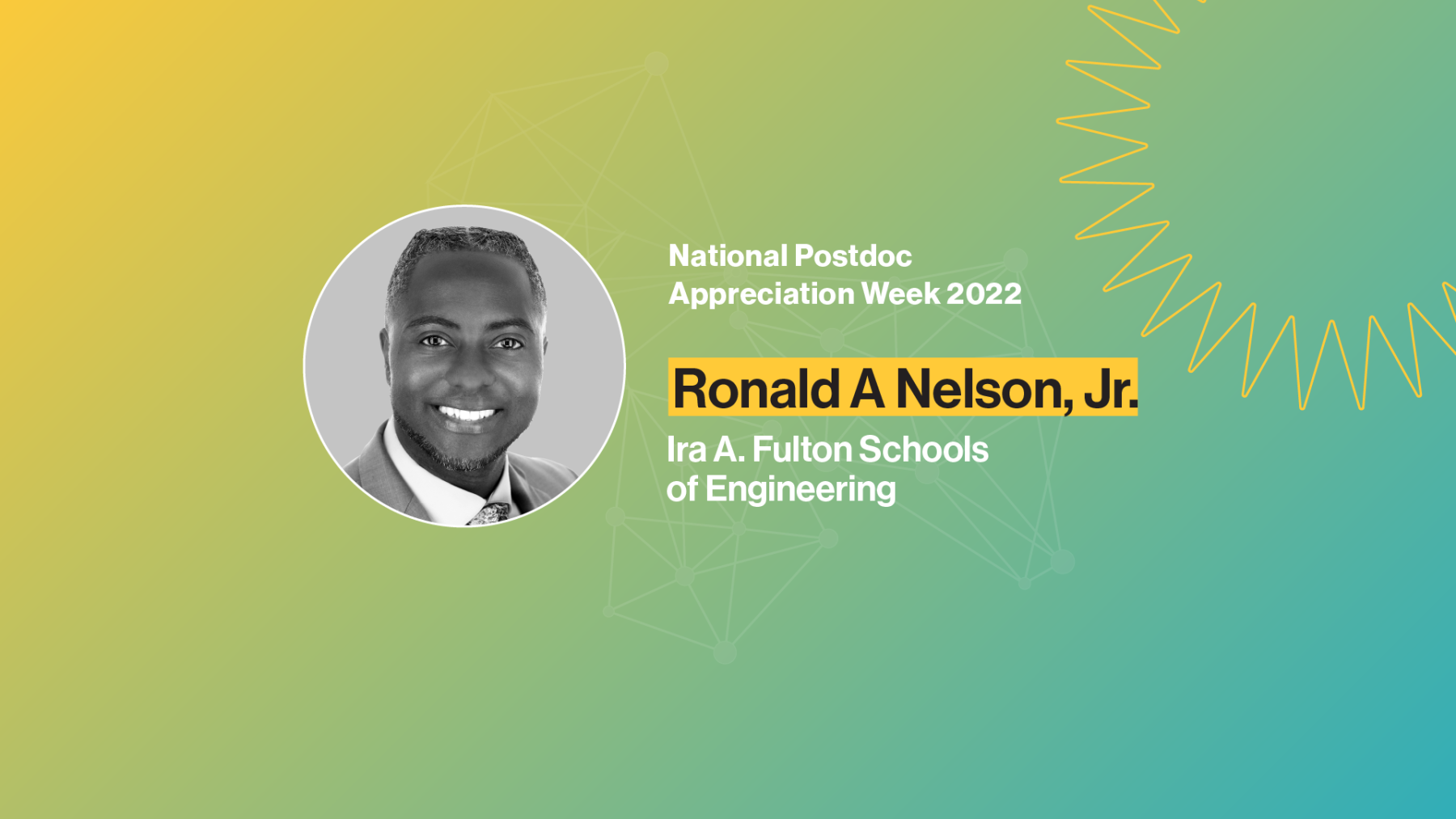 Postdoc Profile: Ronald A Nelson, Jr.
National Postdoc Appreciation Week (NPAW) celebrates the significant contributions postdocs make to research and discovery, both university and nationwide. This Postdoc Profile is a part of a series to commemorate NPAW which takes place from September 15 to 23, 2022. 
---
Q: What is your name?
Ronald A Nelson, Jr.
Q: Where are you from?
Cross, South Carolina
Q: Where do you work at ASU?
Ira A. Fulton Schools of Engineering
Q: Where did you earn your doctorate?
PhD in Chemistry, Wake Forest University
Q: What does your research focus on?
My scientific background is multi-disciplinary and spans the fields of analytical chemistry, biochemistry, cancer biology, organic chemistry, medicinal chemistry, biomedical engineering, cell biology, animal translational in model development, and microfluidic device fabrication. I currently work with Dr. Mehdi Nikkhah to develop anti-fouling hydrogels that are also electrically conductive. These materials can be used in cardiovascular-related technologies like cardiac patches or pacemakers.
Q: Can you tell us a little bit about yourself?
I am an avid indoor volleyball player and regularly compete around Arizona. I also enjoy playing video games and watching Japanese animation in my spare time. One of my favorite things about Arizona is the diversity of cultural backgrounds. There is no doubt in my mind that Arizona is the best!
Q: What are your career goals? 
I wish to develop and manage innovative research and business strategies that advance multi-million dollar initiatives focusing on regenerative medicine in biomedical engineering.