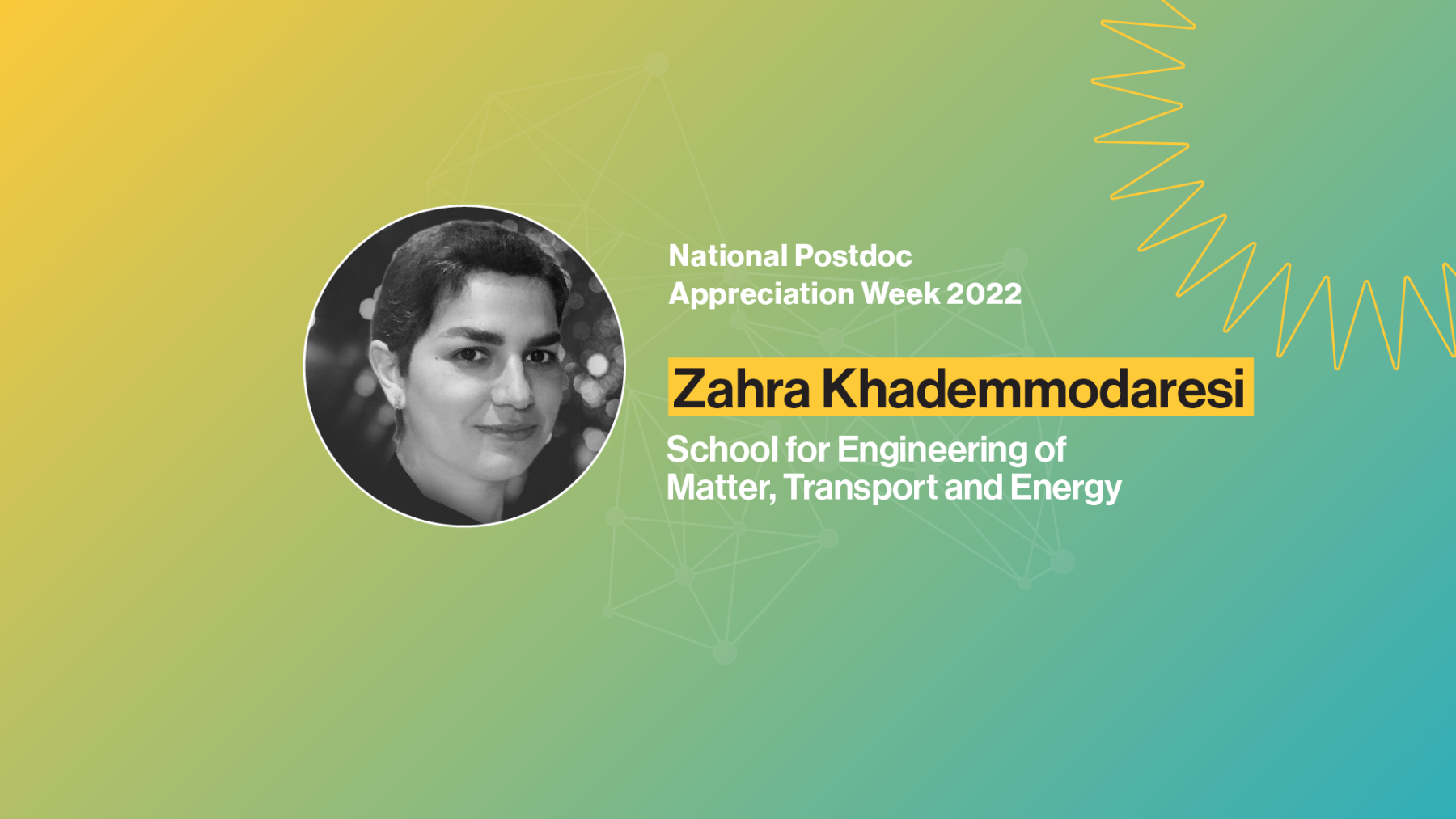 Postdoc Profile: Zahra Khademmodaresi
National Postdoc Appreciation Week (NPAW) celebrates the significant contributions postdocs make to research and discovery, both university and nationwide. This Postdoc Profile is a part of a series to commemorate NPAW which takes place from September 15 to 23, 2022. 
---
Q: What is your name?
Zahra Khademmodaresi
Q: Where are you from?
Shiraz, Fars, Iran
Q: Where do you work at ASU?
School for Engineering of Matter, Transport and Energy
Q: Where did you earn your doctorate?
PhD, Chemical Engineering, Shiraz University, Iran
Q: What does your research focus on?
My research project is on electrocatalytic activation and cycling of moisture-swing direct air capture materials. A novelty of this approach is achieving reactive separations of CO2 from the air via mechanisms involving the transfer of chemical potential energy to regenerate CO2 capture sites using a combination of water hydration and electrochemical potentials for catalytically reducing CO2.
Q: Can you tell us a little bit about yourself?
I enjoy hanging out in groups, at home, at university, in the gym, and more. My favorite hobby is cooking.
Q: What are your career goals? 
Working toward professional development.