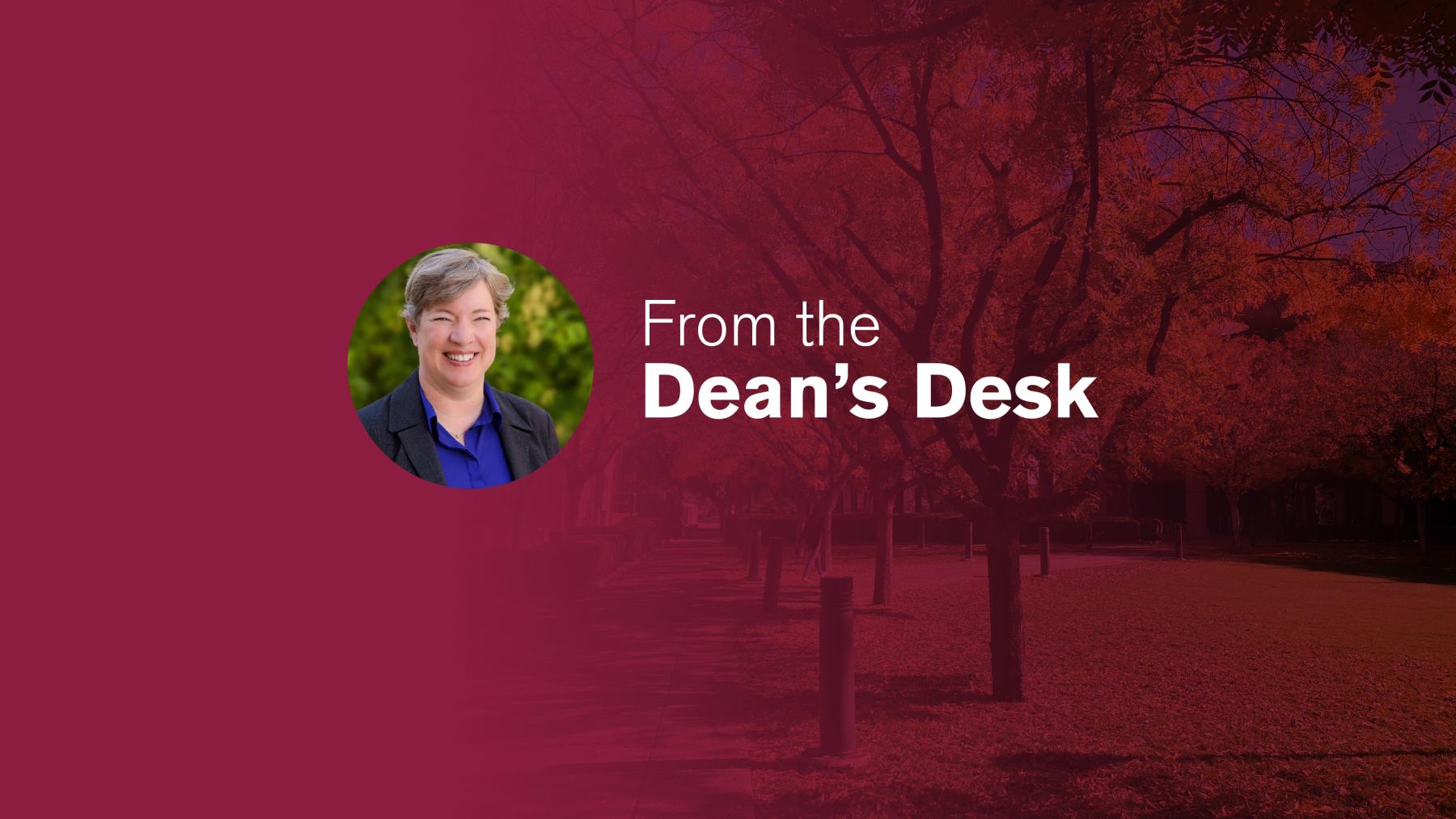 Setting goals for success in the new year
At the beginning of each new year, we hear a lot about New Year's resolutions in the media – mostly about how often we fail to keep them. The reasons? According to recent research, a lack of planning and/or persistence.
Rather than make resolutions, I prefer to create goals with actionable plans. With a plan, you can build in accountability, leave room for setbacks and  set milestones to celebrate - all  which make your goals more achievable and leave room for adjustments.  
This year, I'm happy to share my goals for 2022 with you but I'd also like to invite you to share your goals for 2022 with me, whether they are personal or professional.
Here are three of my goals for 2022
Increase the capacity for ASU to attract and support first generation graduate students and students of color.

 
First generation graduate students, who were often first generation undergraduate students as well (undergraduate), have the intellectual capacity to succeed in graduate school. However, they may be unaware of the "hidden curriculum," the unspoken or unwritten knowledge and skills that contribute to graduate student success like how to build a professional network, develop strong mentor relationships, or how to optimize their time. Because the hidden curriculum is typically based on white middle class social and cultural norms, students of color can face similar, but also unique challenges. My plans are to enact changes so that the institution is better prepared – better positioned – and knowledgeable about what we need to do to support first generation graduate students. ASU and the Graduate College share a responsibility for the success of all of our students. My team will be focusing on understanding and removing barriers for first generation graduate students.
Create new resources for graduate students through philanthropy and new revenue

. 
Financial support for graduate students means many things. It includes direct financial support required for basic needs but can also function as an achievement on a student's resume. Financial support also demonstrates to future employers the importance we place on students and their success. It shows that we believe in them and that we believe in their success. The Graduate College was able to increase its fundraising capacity, which will help us support more graduate students in the future.
Complete two triathlons this year. 
Completing two triathlons might not seem like a very big deal, but for me it's really about the training. If I have an event – I stay motivated to do the training. I don't have any plans to train for the half Ironman again – or even consider the Ironman, however, I do plan to compete because exercise is good for my mental health and my physical well being. I would love to hear from any of you who are also planning to complete a triathlon!
The new year is about a refresh and a reboot. The rhythm is good for us – keeping us engaged, strong, and healthy. Creating actionable plans is one way to help you make the progress you want in your graduate degree or in your personal life.
Elizabeth D. Wentz