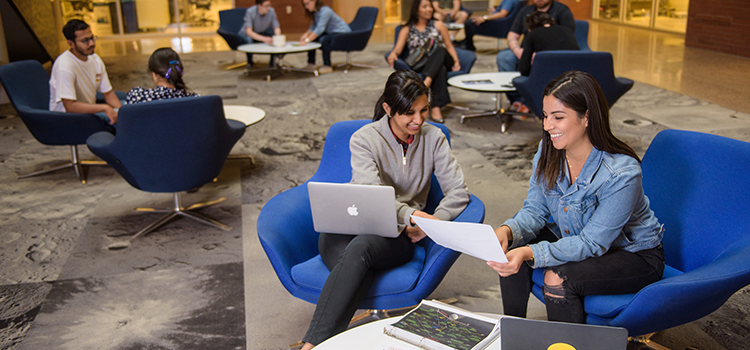 Tips for your digital portfolio
A digital portfolio is a useful tool to help graduate students develop professional identities through reflective practices and demonstrated learning outcomes. When curating your digital portfolio:
Tell your story. Explain who you are, how you got here and where you see yourself in the future.
Align your reflective practices with your short and long-term goals. Consider how you met your set-forth goals and how doing so helps take you to the next step.
Arizona State University's Graduate College encourages all graduate students to curate a digital portfolio during their academic journeys. A digital portfolio is an electronic collection of your reflective learnings over time. We also support academic units' development of program-specific time-to-degree digital portfolios, which help monitor students' academic progress. Time-to-degree portfolios promote better overall organization, degree tracking, student learning reflections and communication between students and their mentors.
Learn more about creating a digital portfolio in a Digication site, ASU's official digital portfolio platform.