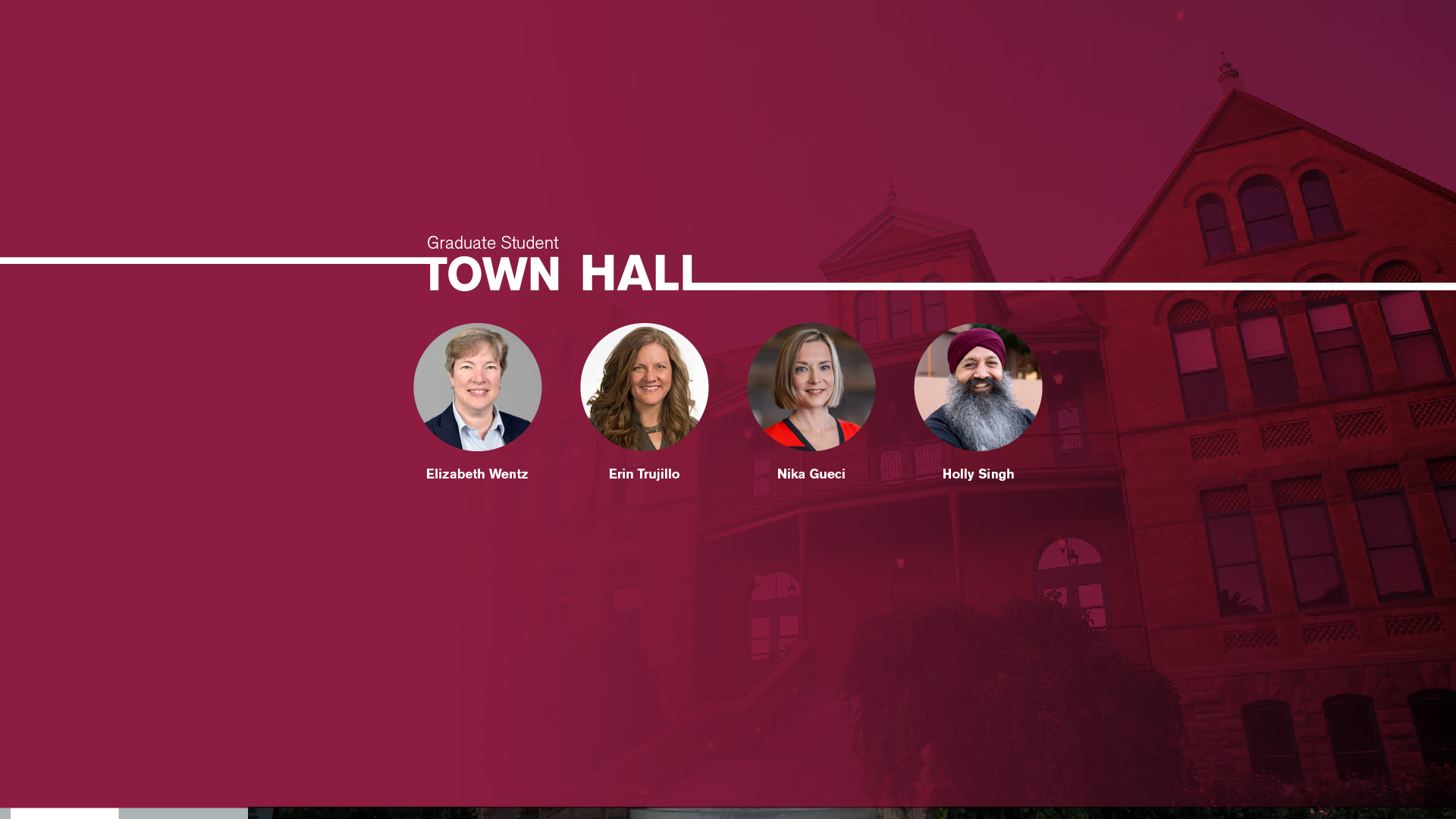 2023 Graduate College Town Hall
The Graduate Student Town Hall is on 2/7 at 4:30 p.m. on Zoom! We'll be talking about well-being: how to be comfortable, healthy, and happy. Our panel of ASU professionals will answer your questions at the event. Registration is open thru February 7.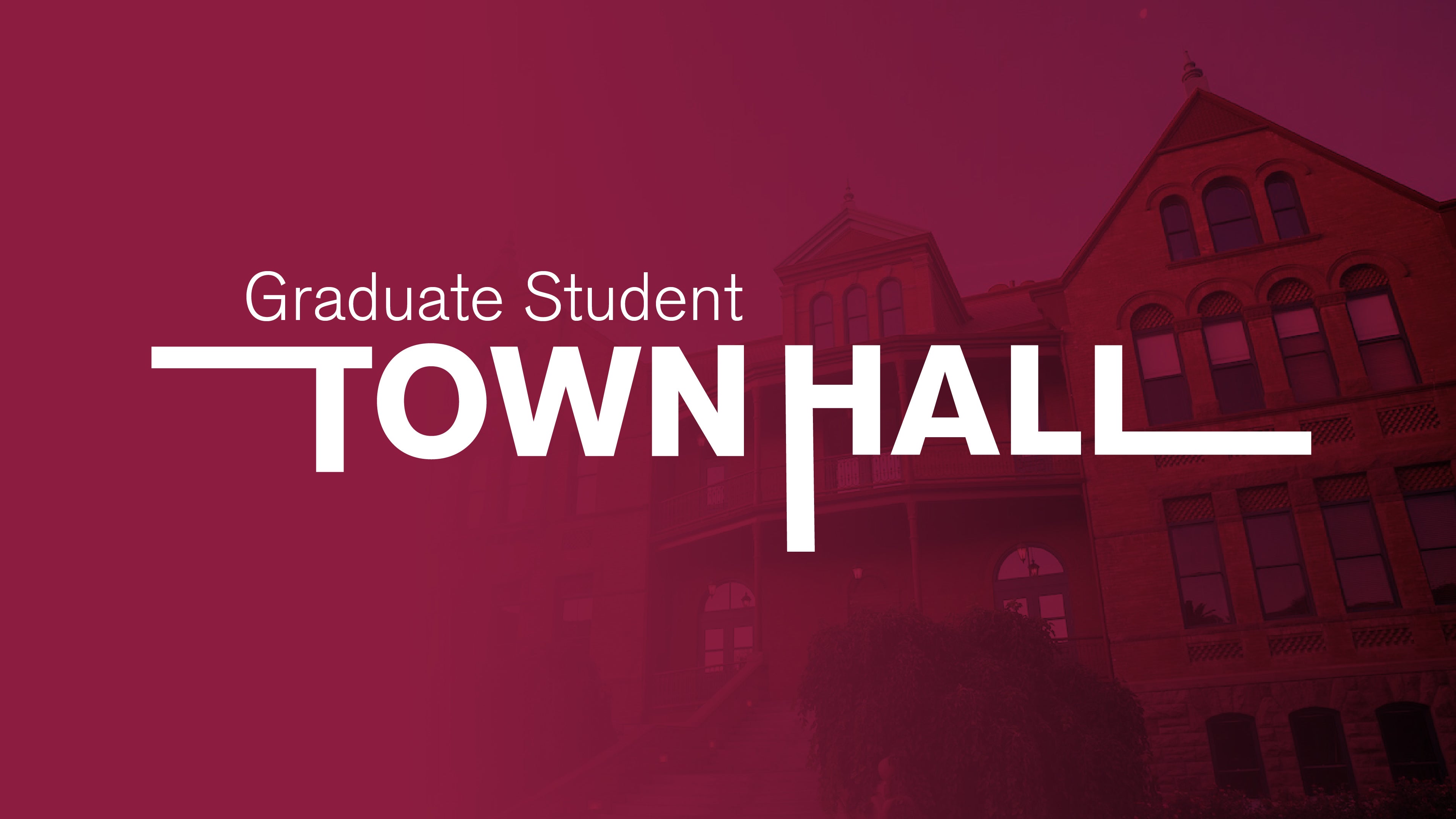 Highlights from the 2022 Graduate College town hall event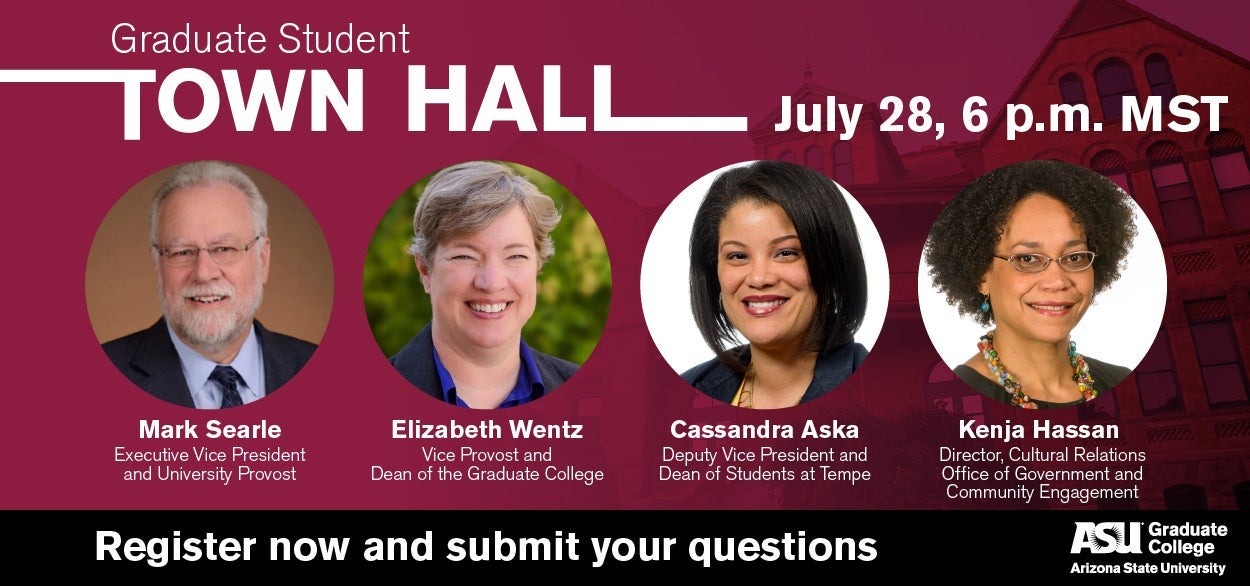 ASU Graduate College to host Graduate Student Town Hall
Join the ASU Graduate College for a special virtual town hall welcome event for graduate students on Tuesday, July 28, at 6 p.m. MST. Our panel will address questions from graduate students regarding the outlook for the upcoming academic year. It's also your chance to meet with the newly appointed Vice Provost and Dean of the Graduate College, Elizabeth Wentz.