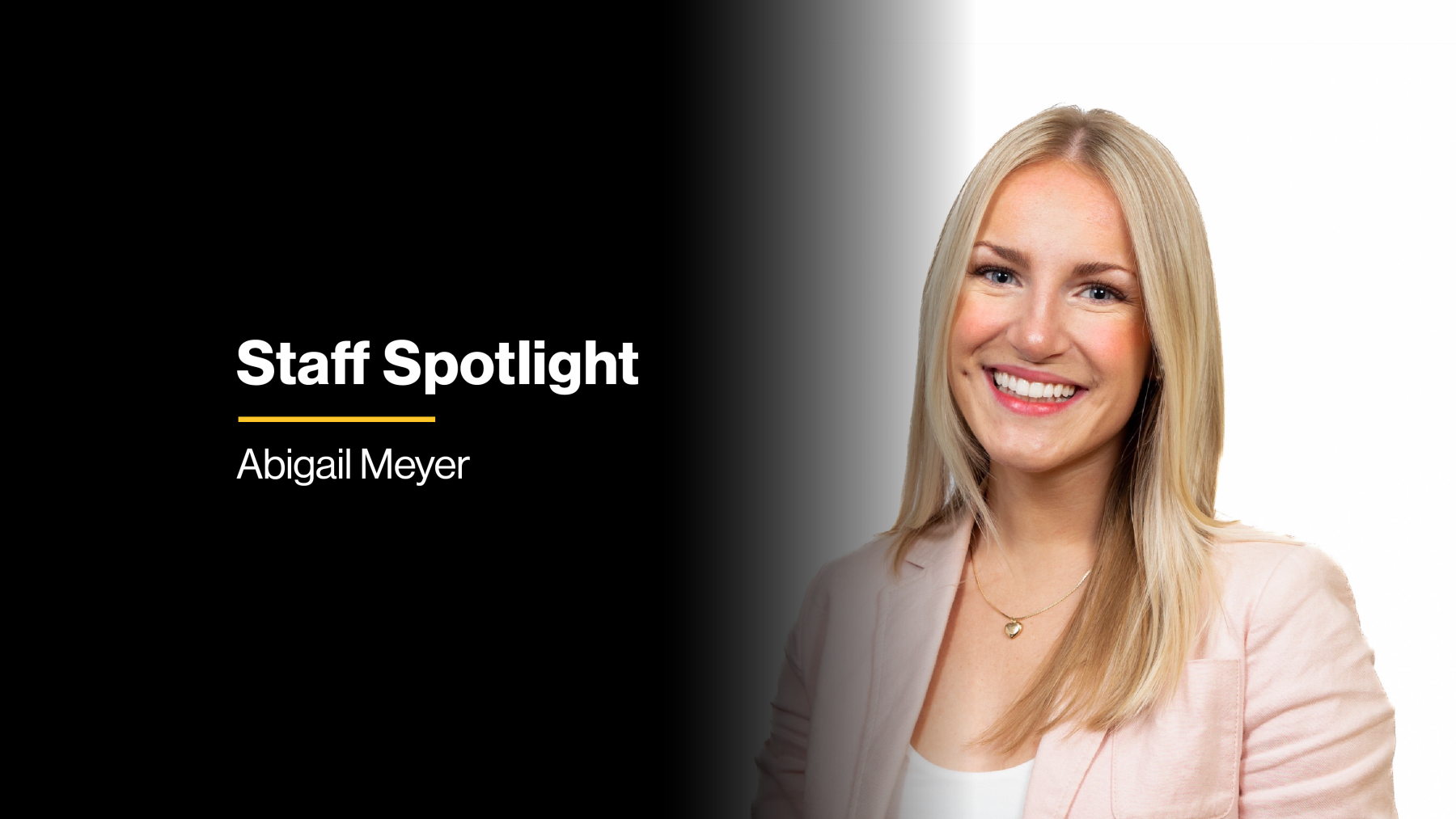 Staff Spotlight: Abby Meyer
Name: 
Title: 
Event and Administration Program Coordinator
Department: 
Marketing and Communications
As the Graduate College grows and expands its efforts to enrich the experiences of graduate students — we are excited to introduce new team members! Our fantastic staff are an integral component of our mission. From completing daily operations to investing in long-term projects and relationships — the ASU community would not be the same without them. In this feature, we invite you to get to know Abby Meyer, our new Event and Administration Program Coordinator. In this interview, she discusses her passion for events culture, the importance of developing new skills and the power of creating special memories!
---
My name is Abby Meyer and I am the Event and Administration Program Coordinator for the Graduate College. My passion for events started in high school. As student body president, I planned parades, dances, festivals…you name it. I fell in love with the creativity and energy involved in planning events. I witnessed memories being created and the reactions from attendees were the icing on the cake. The passion I developed continued into college.  As a proud ASU alumna, I got involved with every event planning club and organization ASU offers, like the Programs and Activities Board (PAB), Residential Housing Association (RHA), Leadership Scholarship Program (LSP), Residential Engagement Leadership (REL), and Greek life. If there was a party, I was there to plan it!

I'm thrilled to say I'm now a professional event coordinator for the place that perfected my skills: ASU. As an event coordinator for the Graduate College, I strive to create meaningful and memorable events for graduate students, staff and faculty. We have outstanding students and fantastic staff. I'm here to ensure they know they're appreciated! From professional development to academic content, I guide the planning and hosting of over 100 events a year and want all of them to be perfect. 
I am most excited about our Distinguished Lecture series. The Graduate College Distinguished Lecture is an annual event that surrounds a specific topic or theme and features a public figure as the speaker. This year the theme is food and the lecture will feature Kristina Wong, a comedian and activist. I don't want to spoil anything, but Kristina has a fantastic lecture on the docket for our graduate students! Regarding my involvement, I'll be planning nearly every detail: the venue, catering, RSVPs, décor, ensuring marketing materials go out on time and working with Kristina to provide what she needs. This month, I'm focused on finding the perfect venue that offers an ideal setting to encourage discussion and networking among attendees. The Distinguished Lecture will be on November 3, so mark your calendars!
Edited by Marjani Hawkins