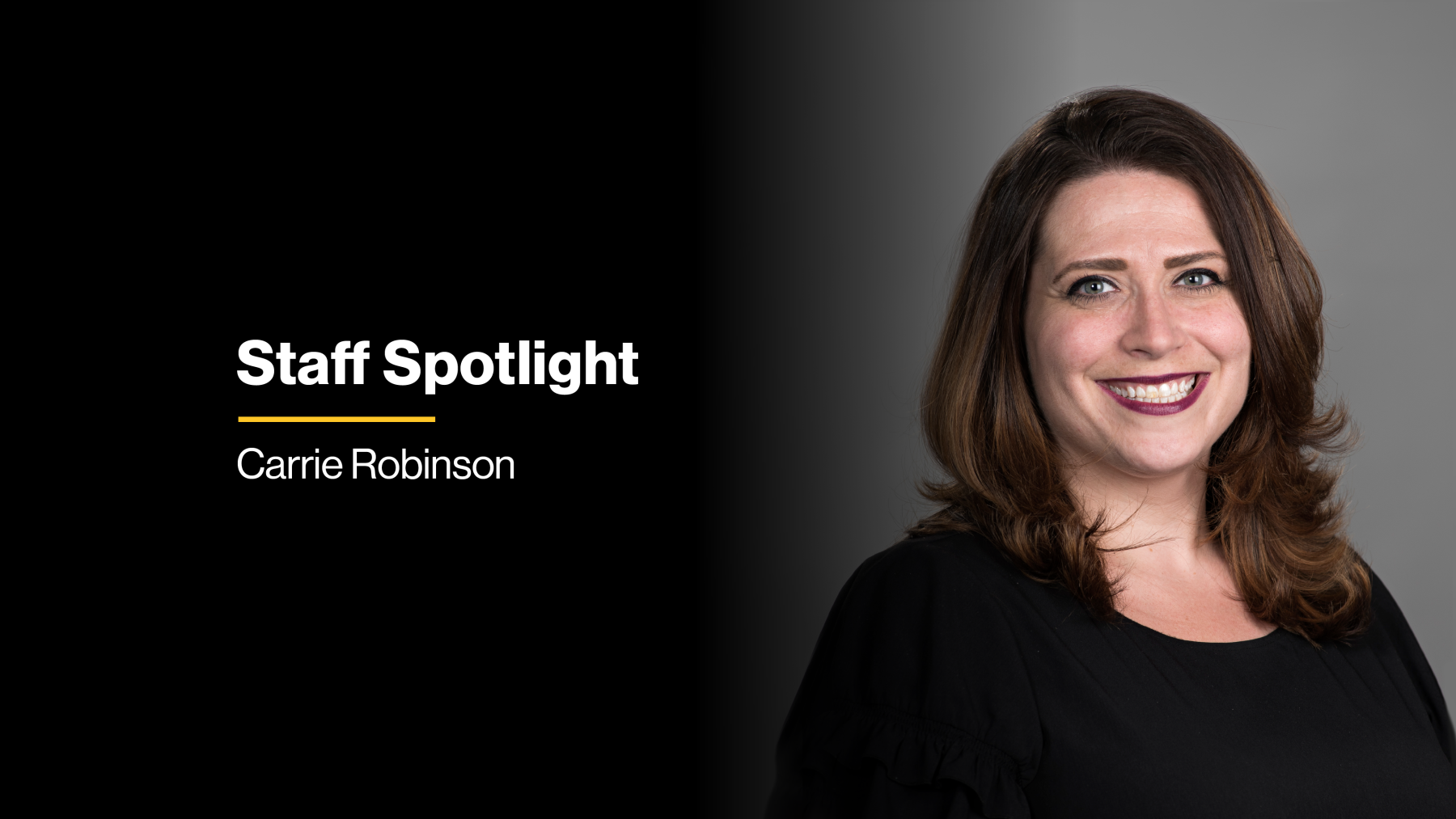 Staff Spotlight: Carrie Robinson
As the Graduate College grows and expands its efforts to enrich the experiences of graduate students — we are excited to introduce our team members! Our fantastic staff are an integral component of our mission. From completing daily operations to investing in long-term projects and relationships — the ASU community would not be the same without them. 
In this feature, we invite you to get to know Carrie Robinson, our Executive Director of Graduate Student and Scholar Success. In this interview, she discusses the Graduate College's latest objectives, preparing students for their careers and her part in developing chatbot software to better academic experiences.
Name: 
Title: 
Executive Director 
Department: 
Graduate Student and Scholar Success
---
Hello everyone, I'm Carrie Robinson! I lead the teams that support graduate student academic success, oversee graduate curriculum and format and offer professional development and engagement opportunities to graduate students and postdoctoral scholars. There are a lot of exciting Graduate College initiatives that enhance the graduate student experience. We're looking at new ways of helping ASU undergraduate students pursue master's degrees at ASU, updating our policies to better support the diverse needs of our students and working with academic colleges to offer innovative degrees that prepare graduate students for essential careers in Arizona and beyond. Communication with students, faculty and staff is critical to these efforts. 
While we consistently share opportunities and resources via email, social media and our website, I'm excited to be involved with enhancing the ASU chatbot, called Sunny, to better serve graduate students and support graduate education. 
A chatbot is an artificial intelligence-driven software that simulates conversations with users via text message on chat. Sunny connects students to essential resources that support their student experience. For example, when a graduate student has questions about their fellowship, needs assistance with their Interactive Plan of Study (iPOS) or is having trouble formatting their thesis or dissertation. 
Soon, graduate students can ask questions and receive personalized responses, linking them to helpful ASU resources day or night. Populating Sunny with more information about graduate education is a huge undertaking that requires contributions from everyone in the Graduate College. I'm excited to work with our entire team so graduate students can access helpful information on demand.
Edited by Marjani Hawkins