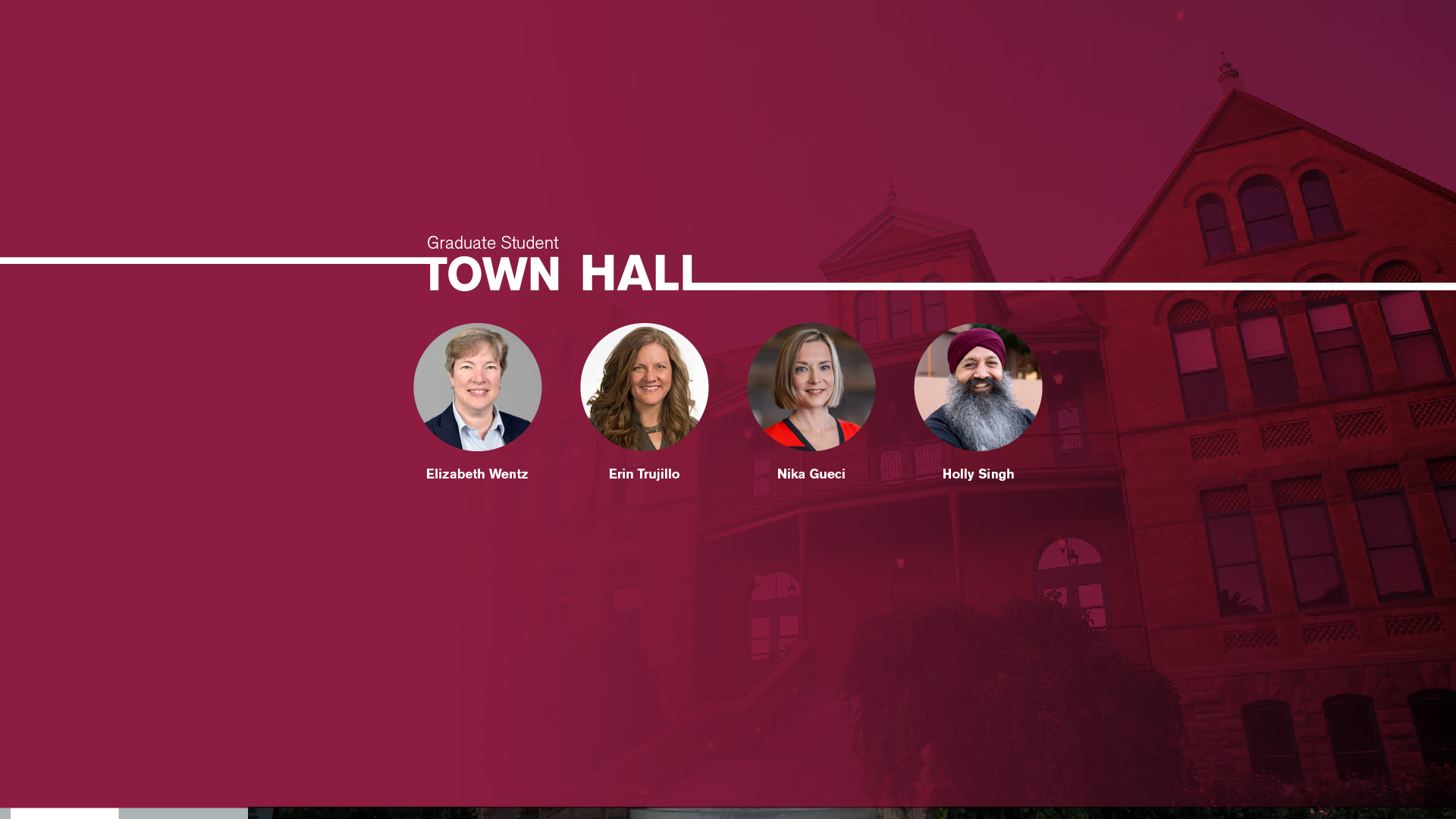 2023 Graduate College Town Hall
The Graduate Student Town Hall is on 2/7 at 4:30 p.m. on Zoom! We'll be talking about well-being: how to be comfortable, healthy, and happy. Our panel of ASU professionals will answer your questions at the event. Registration is open thru February 7.

Supporting graduate student health and well-being
"You're in pretty good shape for the shape you are in." --Dr. Seuss
Our physical health and our mental health are closely intertwined so the health of one affects the health of the other. I use exercise to improve my mental health but it's not always easy. Sometimes I hate the thought of going to the gym and it's a struggle to get there because it's hard work and because it feels like I'm wasting time I should be spending on my work. But when I've finished, I always feel better physically and mentally.